Posted by BY RILEY JONES on Aug 31st 2022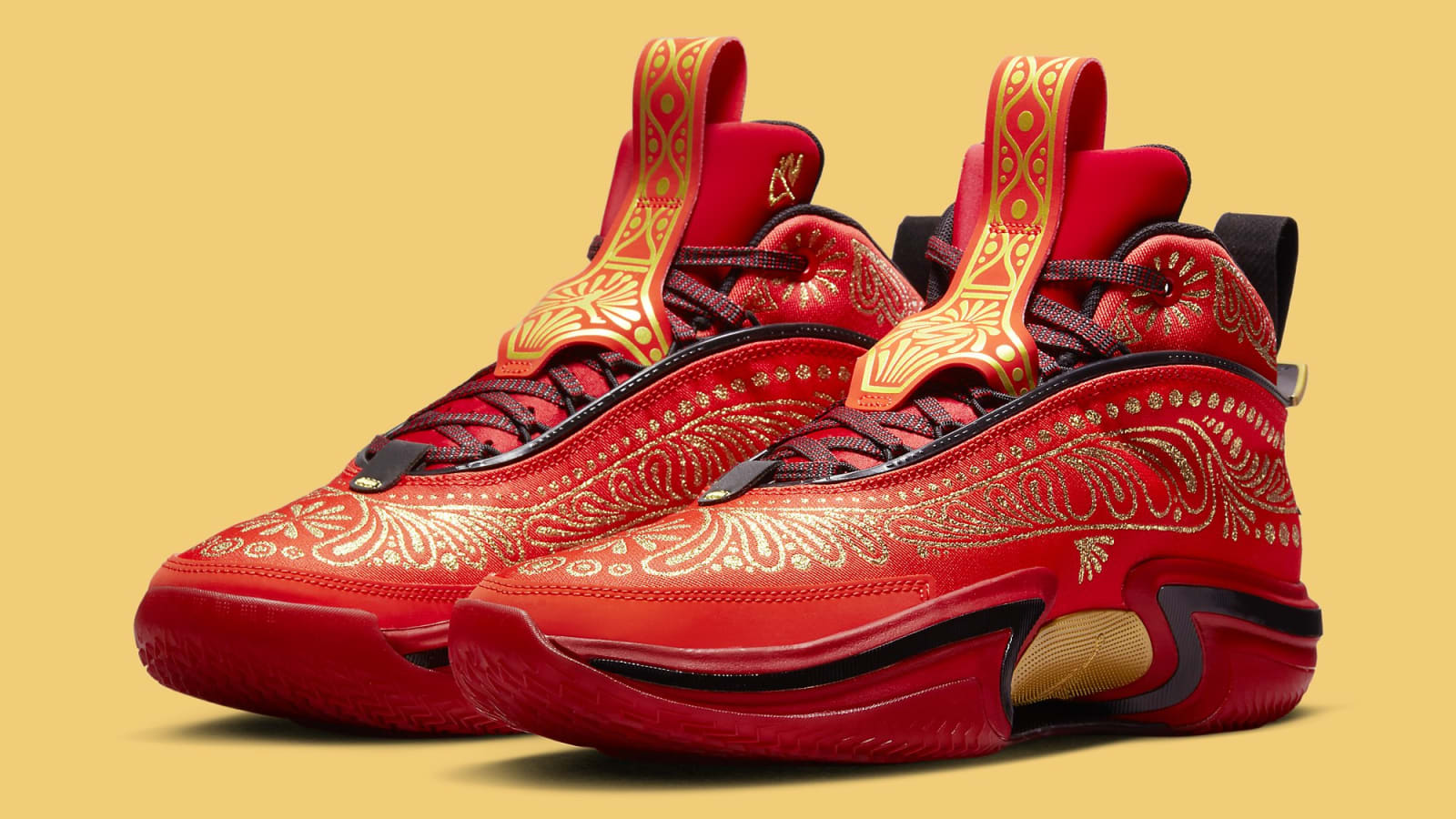 After debuting an exclusive pair of Air Jordan 11 Low IEs in the tunnel during the NBA playoffs, Luka Doncic has a matching Air Jordan 36 PE set to hit stores today.
Designed to pay respect to Doncic's upbringing in Spain, this Air Jordan 36 "El Matador" PE nods to one of the Dallas Maverick star's nicknames. Doncic, who played for hoops professionally for Spain's Real Madrid Baloncesto team before joining the NBA in 2018, is said to have received the nickname in his early days with the Mavericks for his ability to dodge opponents on the court.
Doncic's Air Jordan 36 "El Matador" is fashioned with details similar to the aforementioned Air Jordan 11 Low IE. Both shoes feature red-based uppers, a favorite of the NBA star, and use gold embroidery and woven details to emphasize the bullfighter theme.
While the Air Jordan 11 Low IE will remain exclusive to Doncic, the Air Jordan 36 "El Matador" is due for a public release in August 31st with an expected retail price of $200. More pictures below: